Today marks the 6th anniversary of this website! Each year we continue to grow as we help to promote RC racing in Iowa. We have come a long way since our humble beginnings and racing in central Iowa is stronger than ever.
If you are new to the site below are few pictures from memory lane to show you how far we have come along. I can still remember the days when you actually knew every member of the site, but we are too big for that now!
2005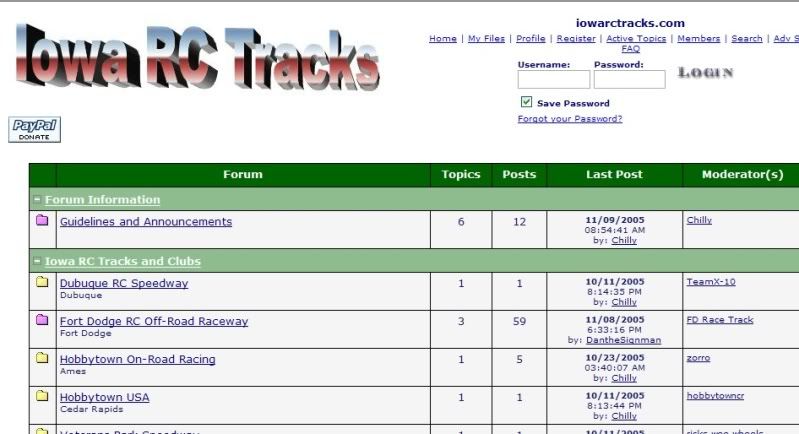 2007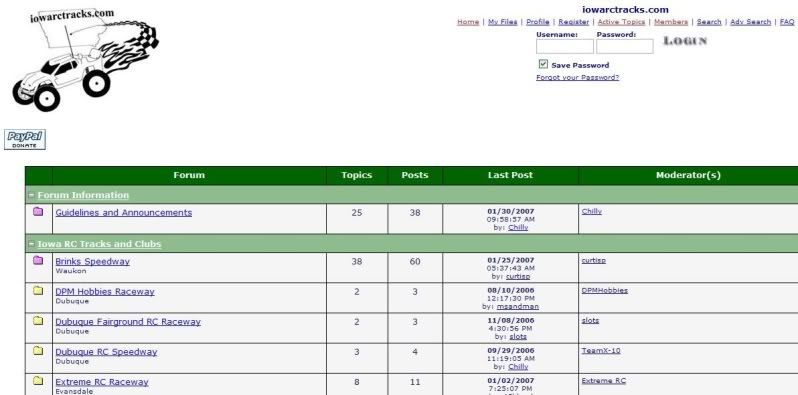 2008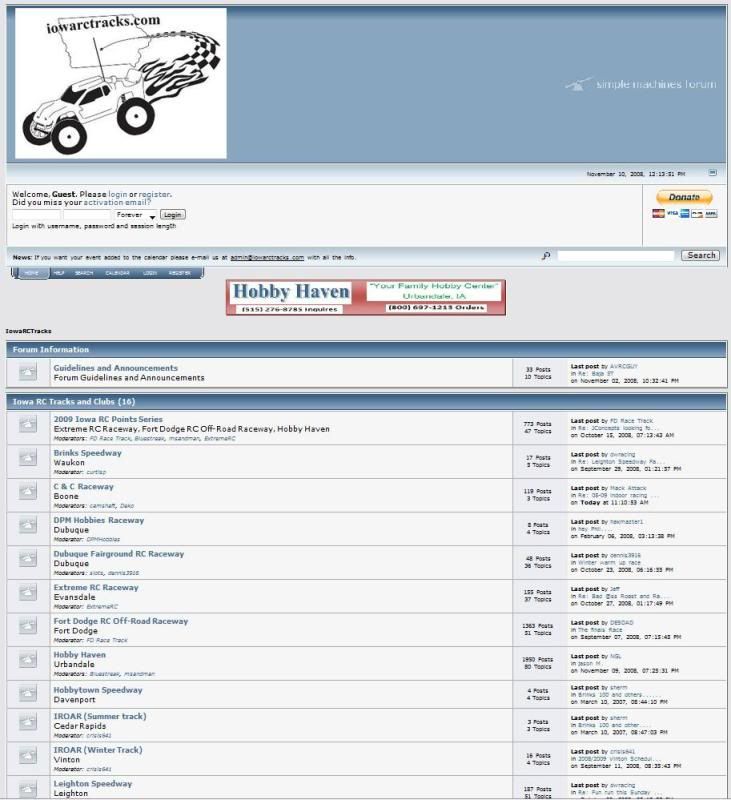 So thanks go out to all the racers who continue to use this site, Ryan and the other volunteers who make sure the site keeps running smoothly, and everyone who keeps the spirit of this website alive! Please check out our official links below and see you all in year 7!!!!
Official IowaRCTracks.com t-shirts:
http://www.cafepress.com/iowarctracks
YouTube:
http://www.youtube.com/user/iowarctracks
<---- make sure to click on our sponsor's ads!
Facebook:
http://www.facebook.com/pages/iowarctra ... 6129670495
IowaRCtracks.com Event Calendar on Google:
https://www.google.com/calendar/embed?s ... ssionid=OK
Chart room:
chat.php
MySpace:
http://www.myspace.com/iowarctracks
(anyone still use this?)